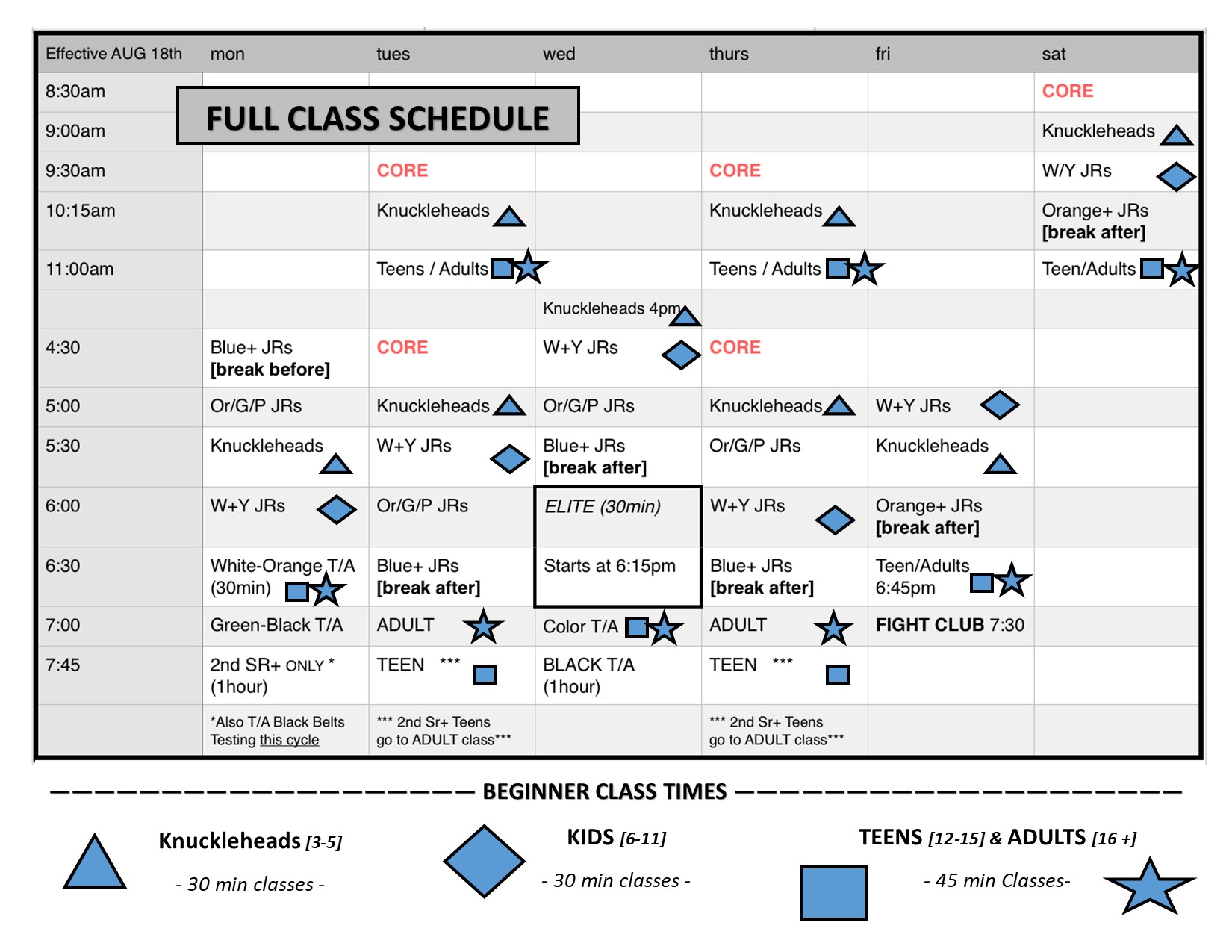 We are excited to have in person classes at our facility. Although we don't have online classes right now, we do have curriculum videos and over 100 recorded workouts on our website for our members to access.
*REMEMBER - you can try a class, RIGHT NOW, from your house.
BEGINNER CLASS TIMES:
Knuckleheads (ages 3-5) are Mon at 6:15pm, Tues / Thurs at 10:15am, Wed / Fri at 4:30pm, and Sat at 9am
Kids (ages 6-11) are Mon / Thurs at 5:30pm, Tues at 6:15pm, Wed at 4:30pm, Fri at 5pm, and Sat at 9am
plus Mon at 10:15am and Fri at 11:00am for the summer
Teens & Adults (ages 12+) are Mon thru Fri at 7pm, Tues / Thurs / Sat at 11am
Also - We have designated STORE HOURS for you to make purchases and sign up for classes and events. Typically this is during class times, but we can schedule other appointments if needed.